At Versilia Supply Service, safety is our top priority. We provide only the best brands with the highest quality and can easily source any brand you need.
Our life-saving equipment is certified and compliant, including life jackets, survival suits, EPIRB, Sart, EEBD, and medical kits. We also handle the proper disposal of pyrotechnics in accordance with environmental regulations. Trust us for your safety equipment needs.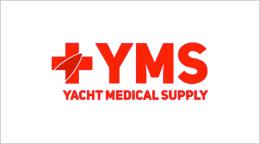 Available either online or in physical form, our catalogues are full of the products and brands we distribute, along with many other essential nautical items. If you don't find what you're looking for however, simply let us know and we'll source it for you.
Our team is always at your service. We welcome you to make further enquiries by contacting one of our sales team to discover more about how we can assist you.